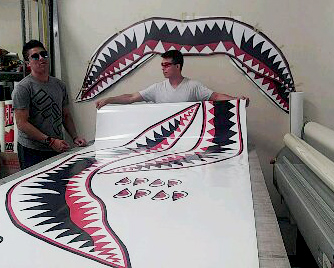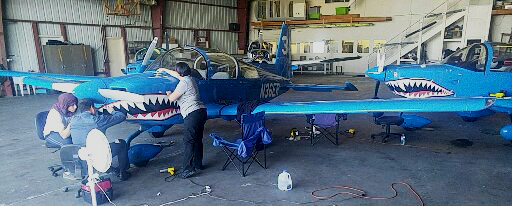 Behind The Scenes With Skytypers
Ever considered writing a message in the clouds? Greg and Stephen Stinis are the guys to call. The father-son team run the Chico, California-based company SkyTypers, where they pilot airplanes to "write" messages and advertisements in the sky using specialized smoke. Greg's father Andy first pioneered the business of sky-typing in 1931, by piloting a single airplane to form messages in the sky. Today, Greg and Stephen carry on the family legacy with a modernized process, using a team of five planes flying simultaneously to create masterpieces that can span over 15 miles in length.
SKTYPERS is a world renowned company specializing in skywriting. Your message reaches anywhere from thousands to millions of people, while out-competing other sky advertising companies. Ideas Cabrera did a large project to wrap SKYTYPERS planes, creating a uniform look with the "tiger teeth" design that also makes the planes standout.
A custom design was crafted to meet the plane dimensions and high altitude conditions. Our goal was to complement the layout of the plane while maintaining the integrity of the desired look. The IC team worked together to ensure the job was done to the customer's delight.